House Rabbit Society - fantastic resource in all aspects of care, housing & feeding.
Charky & Ash - this has to be the ultimate collection of rabbit disease references
Disease specific & commercial links are of a graphic nature. These resources are relevant to our rabbit keeping, and are of a scientific nature. While we breed and show domestic rabbits, their wild counterparts are feral pests in Australia and their methods of control does unfortunately effect our rabbit keeping.
Crusader Meat Rabbit Disease Brochure - warning - graphic
Crusader - Meat Farming Intro - cages & stock
Rabbit Haemorrhagic Disease Virus (common term - Calicivirus) & Myxomatosis information
CSIRO - Myxomatosis publications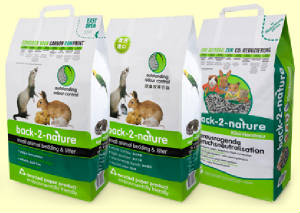 While there is information freely available online, the best way to learn about our rabbit companions is always hands on. TSARFS offer unrung classes, pure bred competitive classes, bunny hopping, seminars and displays, with lots of information and support in the care of your rabbit.
Basic care, information and housing information can be found below.
We use and recomend Oxbow products. Click below for some great ideas, product information & handouts.
Local to our members and shows, The Pet Spot, Salisbury Plain, offers reduced price desexing, microchipping and vaccination via their clinic. We receommend anyone contemplating a rabbit as a pet have it desexed and routinely vaccinated.
http://www.facebook.com/pages/Low-Cost-Desexing-For-Your-Cats-Dogs-and-Rabbits/255605624502965#!/pages/Low-Cost-Desexing-For-Your-Cats-Dogs-and-Rabbits/255605624502965


DESEXING:

■Male Rabbit 8wks - 5months $65
■Male Rabbit Adult $122
■Female Rabbit 8wks - 5months $100
■Female Rabbit Adult $171

Microchipping is $45 per animal, any breed of animal

Vaccination is $30 per animal, any breed of animal

PLEASE SHARE US

We are now open at 1700 Main North Road, Salisbury Plain at The Pet Spot.

For enquiries ring the team at the Pet Spot 82816522 or our clinic number 82854050 Monday to Sunday 10am to 5pm